Since our inception on October 4th 1913, Teutopolis State Bank has been a fixture on Main Street in Teutopolis, Illinois. Over the years, we have helped local businesses, individuals, and families develop, grow, and sustain prosperity through our wide range of financial services. From the basic Transactional Accounts of the early 1900's to modern internet and mobile banking today, Teutopolis State Bank continues to be at the forefront of providing banking services to meet our customer's changing needs. In doing so, it is our desire to have every customer's best interest in mind while we make every effort to continue to provide the best products and best service. With over 100 years of serving our communities, we dedicate ourselves to be a locally owned community bank, always serving your best interest.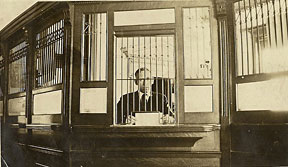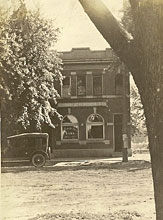 Our Mission
At Teutopolis State Bank, we continually strive to offer the best array of financial services to the communities we serve, while providing exceptional service to all of our customers. It is our desire to bring these customers and communities together in support of each other to continue their mutual growth and prosperity. By providing a stimulating, challenging, and friendly work environment for our dedicated employees, Teutopolis State Bank strives to impact the lives of everyone associated with our institution, in hopes of creating stronger communities.
Community Support
At Teutopolis State Bank, we take pride in giving back to the community. It is our desire to leave a lasting footprint in the communities where we live, work, and enjoy life. The amount of time and effort put forth by every employee, matched with the financial resources of our institution, enables Teutopolis State Bank to support various community events that enrich and improve the lives of the people within our communities. With our expansive range of civic involvement, no individual or charity is too big or too small to forego our support. As we continue our civic involvement throughout our communities, we remain dedicated to serving you… our shareholders, clients, neighbors, and friends.